SCHOOL HOLIDAY FUN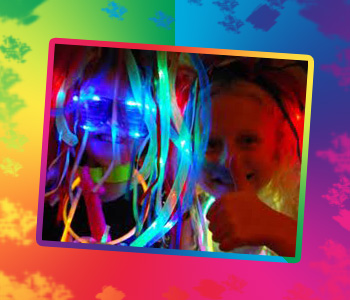 Are you looking for something to do in the school holidays?
Why not get some friends together and come to Glow Crazy!

Don't let the kids get bored at home. For $25 they can come and hang out and use all the gaming equipment with their friends and party for 2 1/2 hours in our non-stop all day disco. The price includes use of all the equipment, colouring-in face painting tattoos, karaoke, dancing, a hot dog, hot chips and a large slushie!
Parents, you can sit and enjoy a coffee or a cold drink in our alfresco area and order some food.
Bookings are essential. There a 2 sessions per day:
10:30am - 1:00pm and 1:00pm - 3:30pm
The recommended age group is 7-13 years old.

Some children don't want to leave and a full day rate is available.

Please feel free to phone 0410 270 017 with any enquiries or to come and view the venue. Our friendly staff are waiting to assist you.